Bikes in Wilderness Bill Advances
From Wilderness Watch, January 10, 2018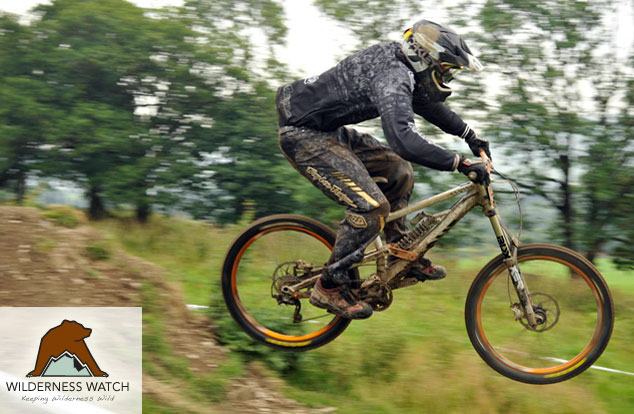 Photo: Dai Williams via Flickr
Last month we alerted you to a House Natural Resources Committee markup on a bill—H.R. 1349—that would amend the Wilderness Act to allow bikes and other machines in every unit of the National Wilderness Preservation System. As you may know, the Committee passed the bill on December 13 (it failed 15-19 on the first vote, but passed 22-18 on a second vote that day when more Republicans were present).The result is not unexpected from such a stridently anti-wilderness committee.
In the mean time, Wilderness Watch continues to work to defeat this bill. A Wilderness Watch op-ed, "Bikes-in-Wilderness bill advances on falsehoods and distortions" has run in several states and an LA Times editorial sounding a similar beat has been picked up by papers around the country. And, you and our other supporters have sent Congress close to 28,000 letters opposing this bill. The work that all of us are doing in mounting opposition to the bill is paying off, signaling the bill faces a tough road ahead. Thank you.
We'll keep you posted on the next opportunity to speak out against this bill. One thing you could do right now, though, is write a letter to the editor on why bikes should not be allowed in Wilderness. LTEs are one of the best ways to reach members of Congress. For tips on writing one, please visit our website.
The Rewilding Institute (TRI) mission is to explore and share tactics and strategies to advance continental-scale conservation and restoration in North America and beyond. We focus on the need for large carnivores and protected wildways for their movement; and we offer a bold, scientifically credible, practically achievable, and hopeful vision for the future of wild Nature and human civilization on planet Earth. |Subscribe | Join The Movement |
Spread Rewilding Around the Globe!