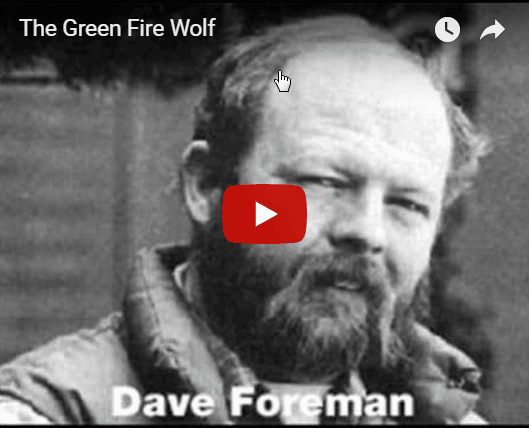 The Green Fire Wolf
Spread Rewilding Around the Globe!
Dave Foreman speaks of Aldo Leopold and the Green Fire Wolf at a Bioneers Conference in 2005
"Only the mountain has lived long enough to listen objectively to the howl of a wolf…. My own conviction on this score dates from the day I saw a wolf die. We were eating lunch on the high rim rock, at the foot of which a turbulent river elbowed its way. We saw what we thought was a doe fording the torrent, her breast awash in white water. When she climbed the bank toward us, and shook out her tail, we realized our error. It was a wolf." Thinking Like a Mountain, A Sand County Almanac.
Spread Rewilding Around the Globe!